Welcome to my first eMag of 2017!  I hope it's not too late to say Happy New Year!!!!
It has been a busy start to the year with our campaign to Save Morningside Post Office attracting plenty of local support. Already more than 2,500 people have signed the petition to oppose the proposed franchising (and possibly closure) of the well used Post Office.
In Westminster the European Union (Notification of Withdrawal) Bill is currently going through parliament. This is one of the most significant pieces of legislation in years. You can read about my position below and watch my speech in the debate here.
As usual all feedback on my eMagazine is welcome. If you have any issues or concerns or are interested in writing a guest blog please do get in touch using the contact details below.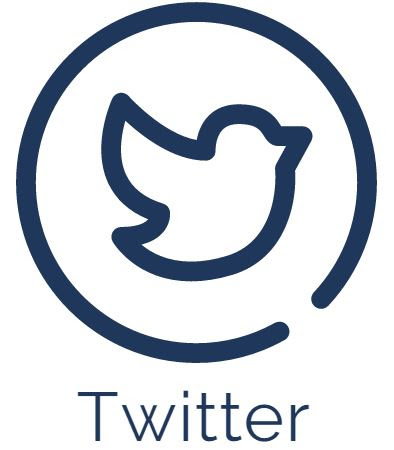 Casework
Constituency
Westminster
Guest Blog
Planning
House of Commons
Select Committees
Media
Notice Board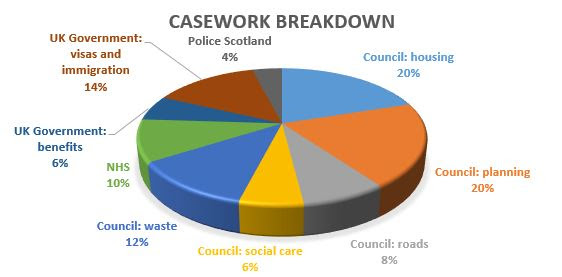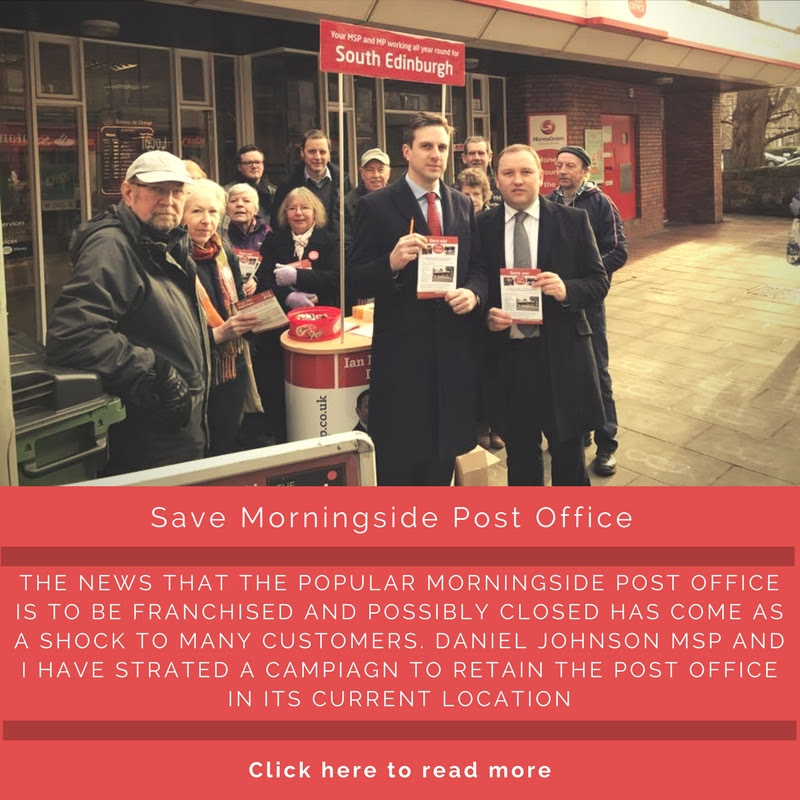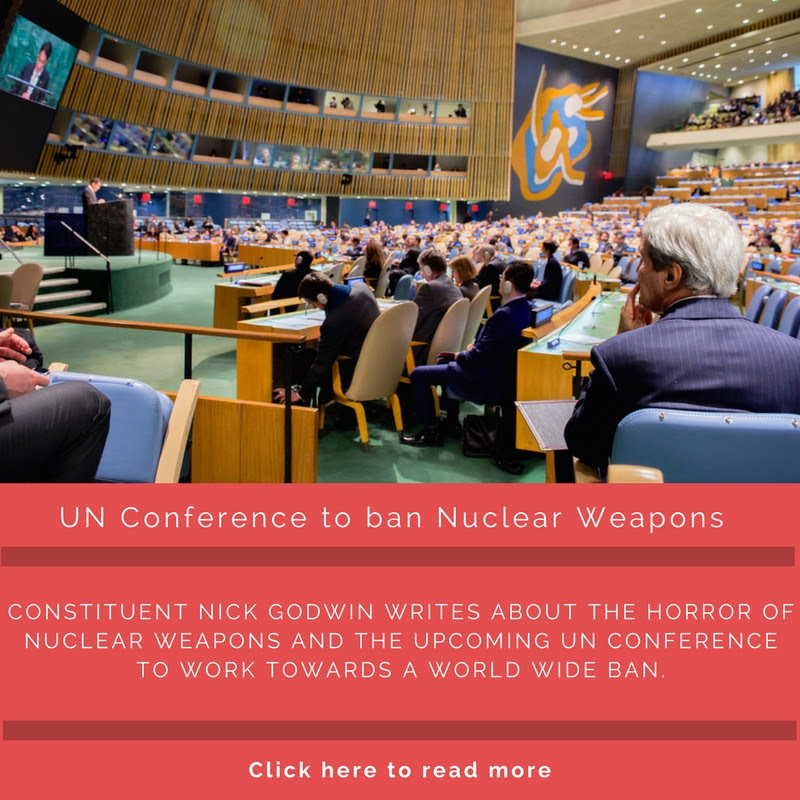 Comiston Farm House – Whilst there is still no decision on the planning application which will see the historic farmhouse destroyed, the Council have ruled that the current entrance is not suitable. The developers have now made a bid to purchase HRA land next to 78 Swan Spring
Many local residents are opposing the sale of this land. You can oppose by contacting Mark Borthwick, Housing Development Officer at Place, 4 East Market Street, Edinburgh, EH8 8BG or by email to  mark.borthwick@edinburgh.gov.uk
Land to the east of Winton Gardens (17/00108/FUL) – Following the public exhibition in November Miller Homes have now submitted an application for 86 homes for this site.
Constituents can make representations to the Council via the planning portal using the reference provided. I completely oppose any application on this site and will be fighting hard to retain our precious greenbelt land.
Fairmilehead Community Council will be informing residents on the best way to oppose this application.
Sick Kids Site- The development of this site is a huge issue for local residents. Following on from the public meeting last year Marchmont and Sciennes Community Council have published a document outlining the community's collective views. You can read it here. 
The sale of the land is due to go ahead on February 7th– I am pleased the Council have confirmed the highest bidder will not necessarily win the bidding process.
To keep up to date with the sale and development of the site you can check out the Community Council's website.


The Commonwealth War Graves Commission (CWGC) is seeking applications from the brightest and the best young people aged 18+ to join a new CWGC Centenary Interns programme in 2017.
Those wishing to apply can find full details on the CWGC Blog at blog.cwgc.org/interns2017 or register their interest via interns@cwgc.org
---
The Parliamentary Advisory Council has published a constituency by constituency report on road safety. You can look at the results from Edinburgh South here.
---
---
Police Scotland have published handy garden security and home security booklets. There is also an update from Edinburgh East Community Police. You can download by clicking on the links.
---
 Update: Friends of Polwarth Canal
Exciting News – as part of their first pilot project, 'Love Your Canal', Scottish Waterways Trust are holding their first Taster session of the Canal Shed in the Drennan Hall at Polwarth Parish Church on Wednesday 1st February 10 am to 2 pm.People aged 18 years and over are invited to join a group which can 'volunteer' to work on the Union canal side, or work in the gardens, or do special projects of their own choice or just meet for a chat with others. Please come along and find out what can be going on here. What goes on in the Canal Shed will be what you want – all suggestions are welcomed. Refreshments are provided but please bring lunch if you are around at noon. This is a pilot scheme for everyone in the community. It is envisaged this group will meet each Wednesday in the Drennan Hall. Hope to see you there. For more information from Polwarth Church, please contact Len at lenpurves@yahoo.co.uk or 0131 4430096 or Dawn on 07737262774.
---
Fantastic opportunity for local charities! Local charities can apply for a share of funds raised by players of the People's Postcode Lottery.
£6 million will be available this year via three Trusts which support different categories of projects. For more information on how local charities can apply please visit the following websites: www.postcodetrust.org.uk,www.postcodelocaltrust.org.uk, www.postcodecommunitytrust.org.uk.
---
Edinburgh Airport has launched the second stage of its public consultation on the Airspace Change Programme (ACP). You can view and comment here.