Welcome to my latest eMagazine.
This month we were all shocked by the heinous attack on Westminster Bridge and our Parliament. 50 people were injured and 5 died, including PC Keith Palmer, in an 82 second rampage. We should never forget the sacrifice police officers like Keith Palmer make every day to keep us safe. When we run away from danger they run towards it.
It has been an eventful month in politics with the official triggering of Article 50, the Spring Budget and of course the Scottish Parliament voting for a second independence referendum. Updates on all can be found within this eMagazine.
As ever, please feel free to get in touch if there are any local, national or international issues which you are concerned about.
---

Casework
Constituency
Westminster
Planning
House of Commons
Select Committees
Media
Notice Board
---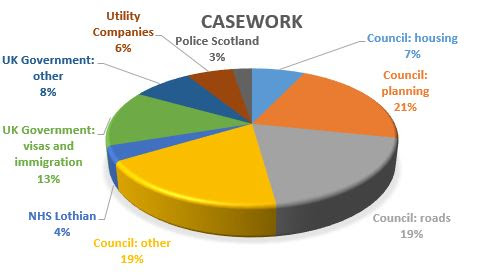 ---
---
---
---
Broomhills 14/04860/FUL:  The long running saga with the Broomhills Estate appears to be nearing its conclusion. Many local residents in the estate had raised concerns about the impact of the Broomhills application on local services and infrastructure. As I understand it, a legal agreement between the developer and the Council will be signed this week and construction will start shortly after.
32 and 34 Midmar Drive 17/00665/FUL and 17/00670/FUL: after both applications were withdrawn last month the developer has now submitted amended plans. The materials are different but many of the same concerns about the height and design of the buildings remain. Not to mention the precedent this would set in a conservation area. I will be keeping an eye on the progress of these applications.
Sick Kids site – a formal community right to bid to purchase the site has been submitted to Scottish Ministers on behalf of The Marchmont and Sciennes Development Trust. It is now in the hands of Scottish Government Ministers to see where we go next. You can view a recent press release sent out by the Marchmont and Sciennes Development Trust here.
---
---

The Foreign Affairs Committee has also published reports on the UK's relations with Russia and Turkey, respectively. The reports raise concerns about human rights in and democracy in both countries but also emphasise the important areas where we must work together.
---