Lewis —
Happy Easter and welcome to my latest eMagazine.
This month there are important local updates on Post Offices and the long running Winton planning saga. Nationally, you will find my thoughts on everything from the Salisbury chemical weapons attack to Cambridge Analytica as well as my usual musings on Brexit.
Please get in touch, using the contact details below, if you would like to raise any issues with me.
Best wishes,
Casework
Constituency
Westminster
Planning
House of Commons
Select Committees
Media
Notice Board
---
Key facts on unemployment in Edinburgh South from the House of Commons Library
The total number of unemployed claimants in Edinburgh South constituency in February 2018 was 600.
This represents a rate of 1.4% of the economically active population aged 16-64, the 520th highest of the 650 UK constituencies. (1st = highest claimant rate, 650th = lowest claimant rate.)
The equivalent UK claimant rate was 2.7%. The UK unemployment rate, which includes people not claiming benefits and is estimated from survey data, was 4.3% between November 2017 and January 2018.
The number of claimants in Edinburgh South constituency is 50 lower than February 2017 and 45 higher than January 2018.
There were 110 claimants aged 18-24 in February 2018, 20 lower than February 2017.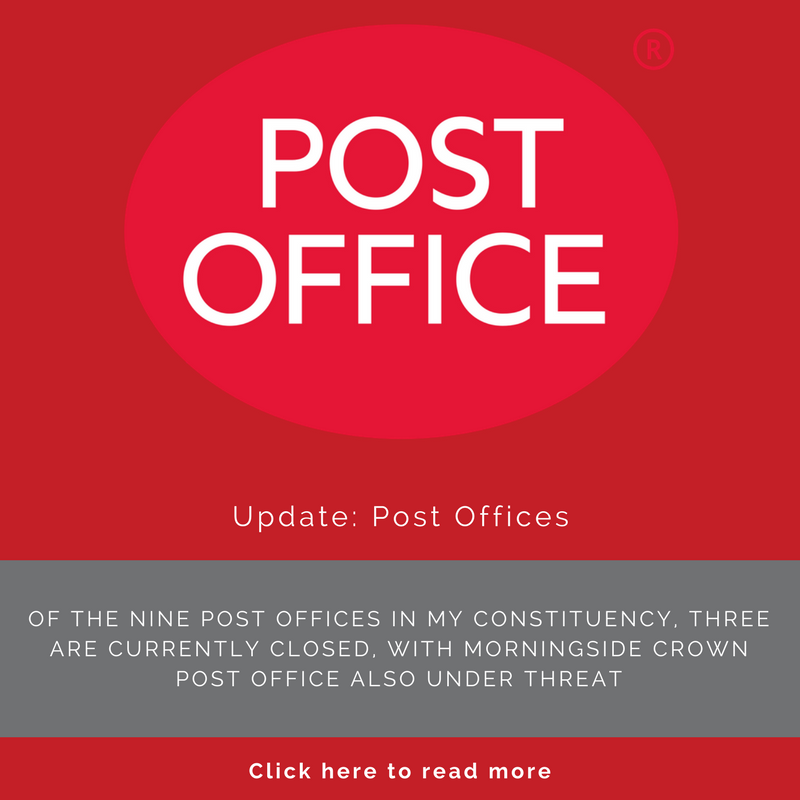 West Mains Road – 17/05085/FUL
The application to convert the existing Harley Davidson garage into a funeral directors has been approved.
Winton – 17/00108/FUL
Miller Homes have appealed the decision to the Scottish Government. See above update for more information.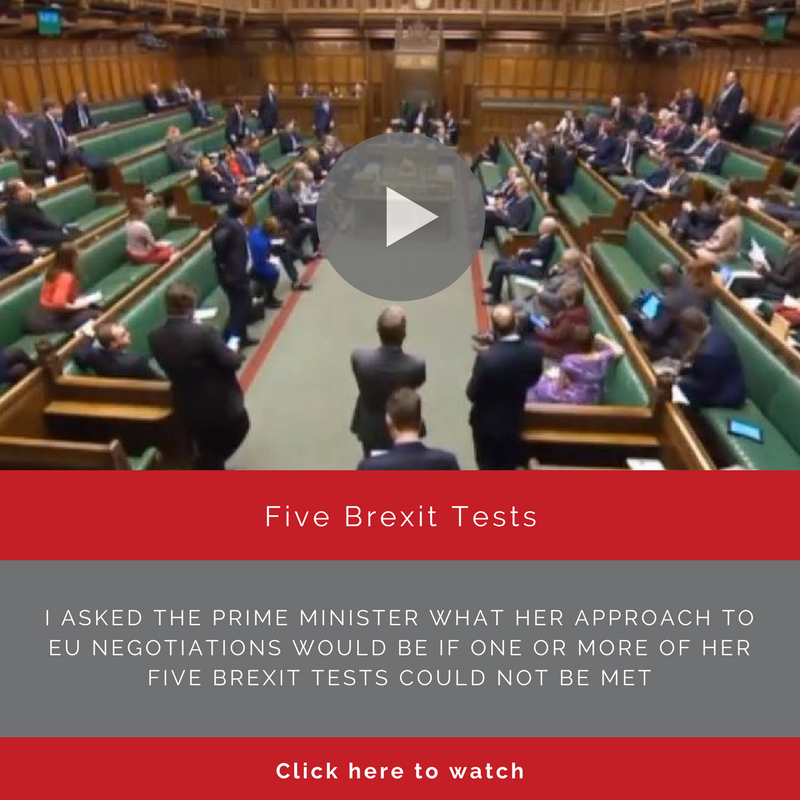 ---
I'm pleased to be supporting the British Council to find individuals from across the UK to become part of their global network of emerging policy leaders. If you are aged 18-35 and have innovative ideas about policy and global change then apply now. #FutureLeadersConnect deadline for applications is 13 May
---
Message from Scottish Water:
Scottish Water South Edinburgh Resilience investment
More than 165,000 people in Edinburgh and surrounding area are to benefit from investment of around £20 million in their drinking water network.
Scottish Water will  improve the water supply network by installing almost seven miles of new mains to ensure a more resilient supply of fresh water. A two-way treated water link between Marchbank Water Treatment Works near Balerno and Glencorse Water Treatment Works near the Pentland Hills Regional Park will be constructed.
This will improve resilience of water supplies by allowing customers to be supplied from two different locations
The network expansion will be built in an area of the Pentland Hills. Construction, on predominantly privately-owned land, is due to last up to 24 months. The work will be carried out by Scottish Water Alliance Partner Caledonia Water Alliance.
Scottish Water has consulted extensively with landowners and businesses as well as a range of organisations including Pentland Hills Regional Park and Edinburgh City Council.
Scottish Water is committed to minimising disruption and will keep residents, businesses, landowners and land users notified of where work is being carried out and any diversions in place. There will be regular updates on the work issued to the media and to be made available the Scottish Water website and social media pages.
---
ONECITY TRUST OPEN FOR GRANT APPLICATIONS
GRANTS OF BETWEEN £5,000 AND £10,000 AVAILABLE
The OneCity Trust is pleased to announce that its main grant programme is now open for applications. Registered charities and constituted groups based in Edinburgh and focusing their work in the city. Ideally with an annual income of less than £200,000, are invited to apply for funding for equality and social inclusion projects meeting one or more of the following priorities;
COMMUNITY CONNECTEDNESS
CULTURAL BRIDGING
CIVIC INCLUSION
For the third year, we are also in a partnership with Travis Perkins Managed Services and the City of Edinburgh Council. This is a Community Benefit Legacy fund offered to the Council by Travis Perkins as part of a major contract and is managed through the OneCity Trust.
Applications for this funding will be considered from organisations that involve City of Edinburgh Council tenants or from other organisations aiming to benefit geographical areas with a high proportion of Council homes.
Overall, the Trust intends to make up to 15 grants, of between £5,000 and £10,000.
For further information and to request an application form, please see www.onecity.org.uk, or alternatively, please telephone Elaine McCafferty on 0131 469 3856 or e-mail 1819applications@onecity.org.uk. 
Please note that the Trust is supported by the council on a part-time basis.
The deadline for applications is 20 April 2018, and projects should commence on 2 July 2018 and run for up to one year.  Please note one off projects will also be considered.   A condition of this funding agreement will be the promotion, media and photographic opportunities organised with the OneCity Trust, at any time throughout the period of the fund.  You must also acknowledge the source of your funding at every opportunity, e.g. logos on websites, promotional materials, etc.
---
Ian Murray MP
http://www.ianmurraymp.co.uk/